The news feed has slept for a while, but we promise to keep you better updated as of now.
It's been busy! There has been a lot going on, but here are a few recent snippets for you.
Stay tuned for more to come and encourage friends and colleagues to follow us!
Announcement
Introducing our new feature…the Echophiles Section. Instead of you scrolling down to see masses of clips, how about look, keep and use them for yourself in this file bank I am collating? Live clips grabbed for you with masses of interesting pathology. Updated on the fly. monthly. Enjoy! You can use these for presentations etc….
A massive thank you to those who were involved in their collation on SoME. I will acknowledge them all on Twitter in due course. Click the pic to start viewing!
PAPERS & REVIEWS!
Fluid responsiveness is time dependent!
---
JW's Top 20 Critical Care Reviews picks!
Check out Rob's amazing site here
---
You don't need an epidural!
Lovely review of the evidence on how epidurals may be avoided in many cases with a multitude of blocks!

TWEETS ETC!
Fluid responsiveness…we all are!
Take a look over this discussion….fluid responsiveness should be binned for 'Volume tolerance'!

A little physiology, ultrasound and DaVinci!
CMVD…normal coronaries but angina still?! How?
A fascinating thread here!
BLOGS!
The Bottom Line…hard work!
They are at it still. The crew at TBL have a load for us. Click each pic to see their analysis of the study!
DRAIN
Diuretic treatment in high-risk acute decompensation of advanced chronic heart failure – bolus intermittent vs continuous infusion of furosemide
Frea. Clinical Research in Cardiology 2019; Published online 29 June 2019. doi:10.1007/s00392-019-01521-y
PROBESE
Effect of Intraoperative High Positive End-Expiratory Pressure (PEEP) with Recruitment Maneuvers vs Low PEEP on Postoperative Pulmonary Complications in Obese Patients
PROBESE Collaborative Group. JAMA. Published online June 03, 2019321(23):2292–2305. doi:10.1001/jama.2019.7505
SIMON
High-Flow Nasal Cannula Versus Bag-Valve-Mask for Preoxygenation Before Intubation in Subjects With Hypoxemic Respiratory Failure
Simon. Respir Care 2016;61(9):1160-7. DOI: 10.4187/respcare.04413
AVB-TIPS
Early TIPS with covered stents versus standard treatment for acute variceal bleeding in patients with advanced cirrhosis
Lv. Lancet Gastroenterology Hepatology 2019; published online 29 May 2019. doi:10.1016/S2468-1253(19)30090-1
IVC FILTERS
A Multicenter Trial of Vena Cava Filters in Severely Injured Patients
Ho KM et al. NEJM 2019; DOI: 10.1056/NEJMoa1806515
POCUS!
Position statement on POCUS!
So we are all embracing portable ultrasound within POCUS. With great power comes the need for tight governance in my opinion. Are we all sticking to that? It is often extremely difficult to get hospital engagement on POCUS image storage, as they are not considered in the same vane as a radiologist performing a scan series. Also…should we be more closely scrutinised on accreditation and performance. Check out this document and their views!
Great stuff from Daniel AMbinder as ever!
Seen mid-LAD stenosis on an ECG / Lab and echo series…here it is!
Pleural effusion quantification
Lovely post here by the crew at the Universtity of Alberta on pleural effusions
Aarti shows us US of the spine!
She made a model…extremely realistic and useful for us all.
Check out Jacob Avila's version on this topic
POCUS outside of a large tertiary centre?!
So, are we actually disadvantaging patients performing POCUS in hospitals that may not have access to higher diagnostic modalities?! This is akin to saying we shouldn't allow US to be preformed in LMI countries!!
Airway Ultrasound
A great video on the topic here!
INFOGRAPHICS and IMAGES!
Crit Care Northampton adds more POCUS-grams!
TOE saves Time Vs TTE!
Anatomy made more palatable
A lovely image depicting simplified anatomy!
Nephrograms!
Check out the work Nephropocus have been putting in to their fabulous infographics.
Tuberous sclerosis of the kidney!
Nephro-Work again!
Don't B-confused!
Lovely graphic on B-line morphologies
POCUS the lungs…

Steroid conversion
Thanks to REBELEM for this
Which is more complicated?
Lines…IJV Vs SCV…
The infamous 'JICS Mix'
Great stuff here from my good friend Craig Morris!
Porphyria!
Another lovely discovery from Manual of Medicine here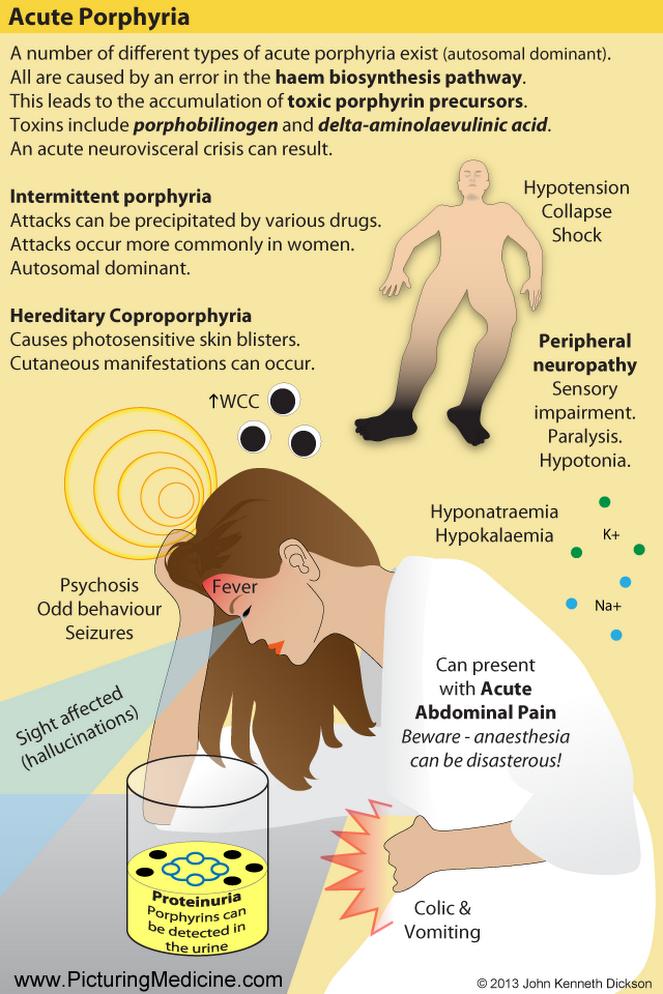 Until next time
Take care all!
JW